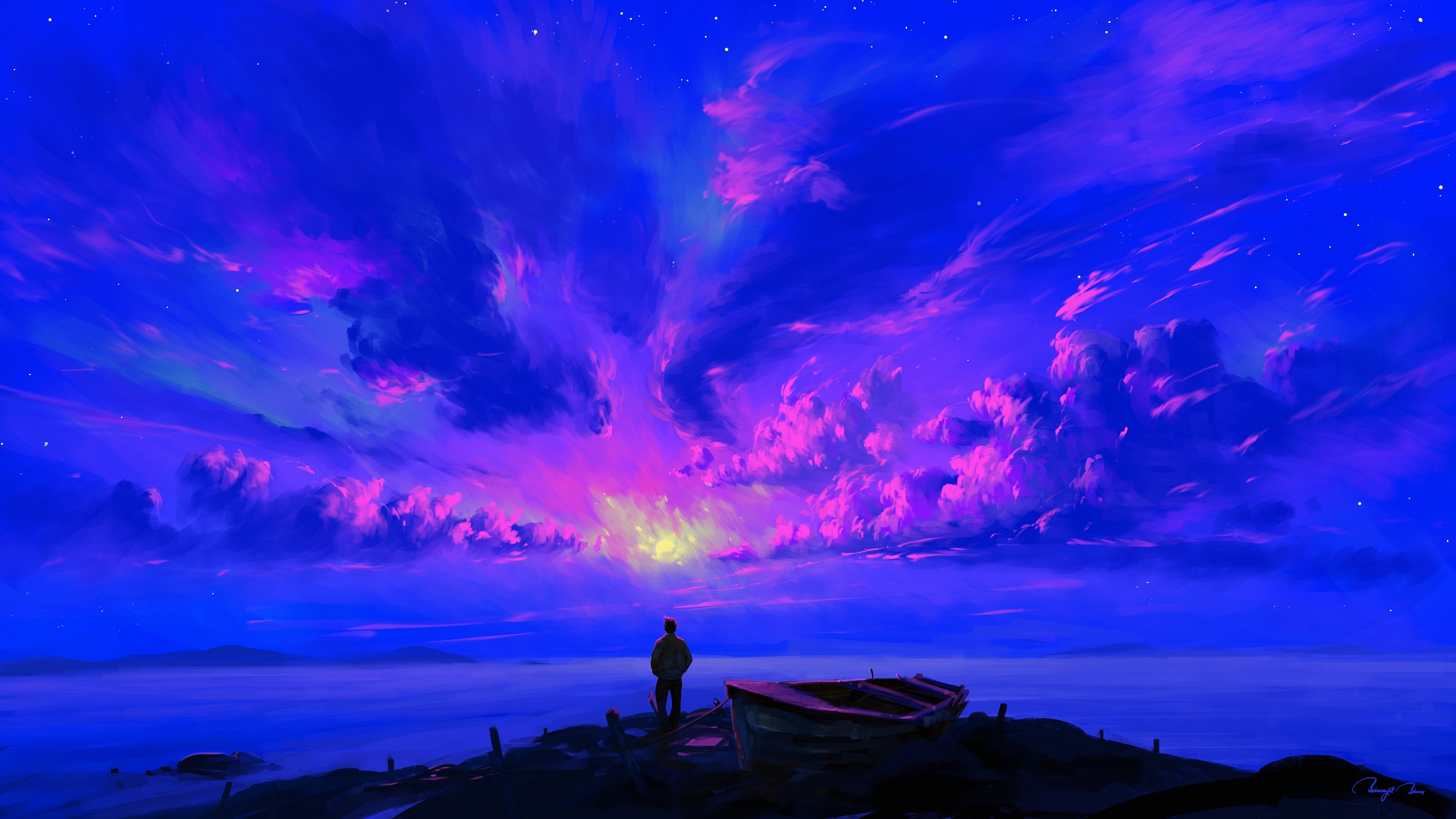 denBefore Dawn by Bisbiswas
The ketamine craze: Ketamine infusion therapy for depression & PTSD
Ketamine clinics for depression and PTSD are popping up like wildflowers, but is it a poison or a cure?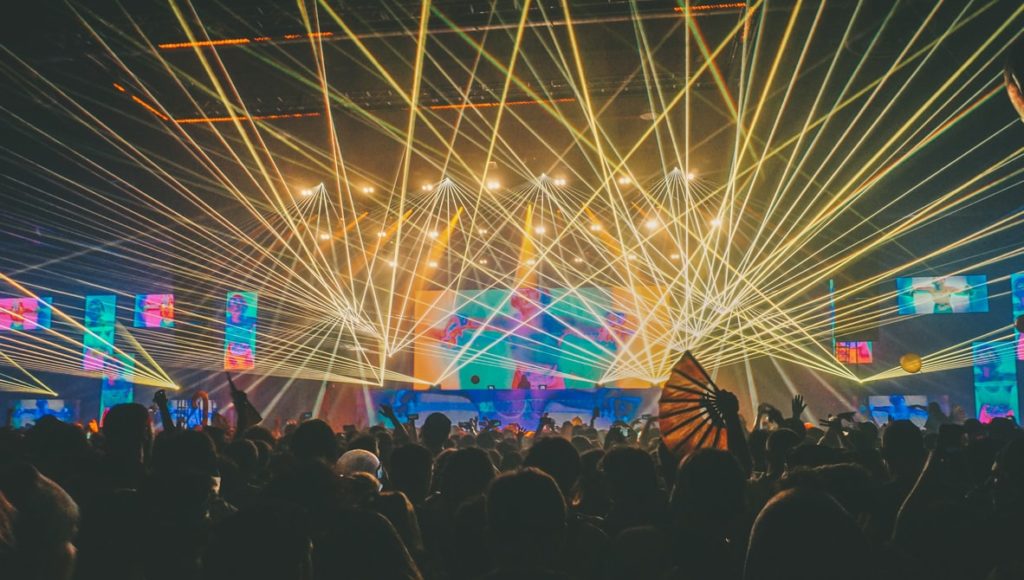 By Katalina Lourdes & Guy
Ketamine's first recorded synthesis was back in 1956. It was approved for use in the US on humans and animals in 1970, and it became the most commonly administered battlefield anesthetic during the Vietnam War. However during the 1980s it emerged on the street and became popular within the rave party and gay scene as a drug to get high on.
Though not widely used recreationally in the US, over the past decade ketamine has become UK teenagers' "drug of choice". Maybe they're self-medicating… but the consequences of ketamine addiction can be serious. (You can read about the recreational or dark side of ketamine in Guy's essay, at the end of this article. With over 20 years of street experience, I advise that you read what he has to say before going out and buying or trying street ketamine.)
2020 saw ketamine hit the headlines again as a successful treatment within clinics for patients suffering from treatment resistant depression.
Is ketamine really a psychedelic? Coined by Humphry Osmond (a British psychiatrist who gave Aldous Huxley his first dose of mescaline in LA in 1953, inspiring him to pen The Doors of Perception) the word psychedelic means "soul-revealing", or "mind-manifesting" in Greek. Those words could certainly be used to describe Huxley's essay. Many ketamine users would say "soul-revealing" is also descriptive of their experiences.
Ketamine is also a horse tranquilizer. It's sometimes called a "dissociative" psychedelic hinting at a sense of disconnection, often from others, their environs, or users' own bodies—but who knows? Perhaps they're connected to something else. So the trip is quite different from something like mescaline or LSD, yet as with classic psychedelics like LSD, psilocybin, or ayahuasca,ketamine infusion therapy has shown promise as a treatment for depression, PTSD, OCD, anxiety, and even addiction.
Unfortunately ketamine is a lot more dangerous, and not nearly as effective as our beloved tryptamines (LSD, psilocybin, & DMT – including its derivatives & analogs & of course ayahuasca, the magical Amazonian brew). While ketamine may almost instantly resolve treatment-resistant depression, and even suicidality – which is undeniably a good thing – the relief may only last a week.
Ketamine treatment usually involves multiple infusions, and are often combined with psychotherapy. Ketamine infusion therapy that includes psychotherapy tends to be more successful. Still, in some cases a patient may need to get weekly or monthly infusions for years. So, while ketamine is a very effective short-term depression treatment, it's not exactly a cure. As with other psychedelics, the trick might be to change your depressive habits – including your habits of thought – in the immediate aftermath, while your brain is still maleable from the experience.
It's worth noting that a few magic mushroom and ayahuasca trips will trigger longer-term neuroplastic changes, accompanied by deep insights and lifestyle changes that can dispell depression for years.
(Clearly, we're advocating that you give tryptamines a try before you get yourself in a k-hole. However if you still want to know more about ketamine – how it works and about its potential to treat depression, anxiety, addiction, & OCD, read on.)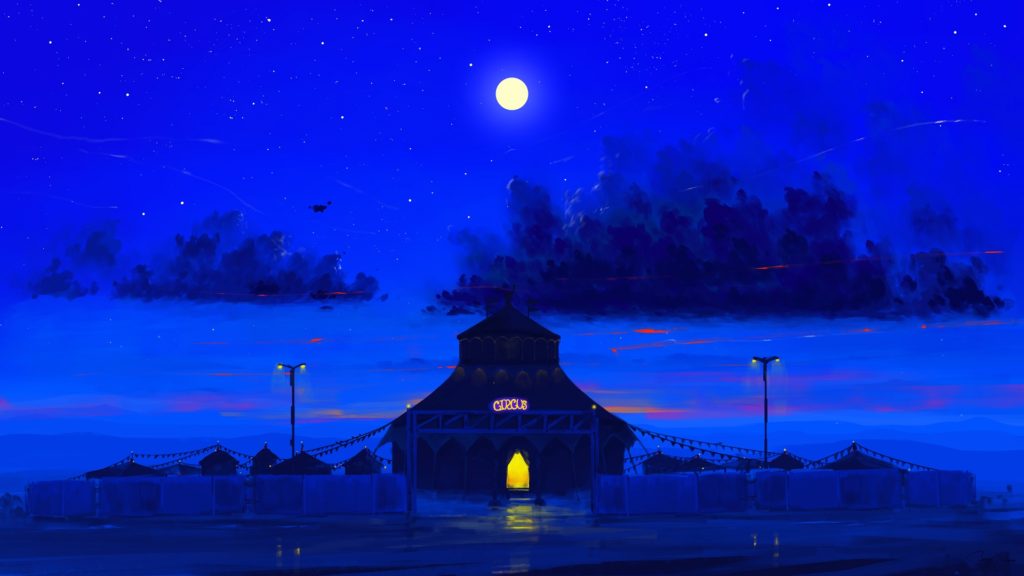 Moonlight Circus by BisBiswas
The ketamine market
Despite its risk of abuse, because of its anesthetic and pain-relieving applications, ketamine is a Schedule 3 substance in the US, as opposed to Schedule 1 like magic mushrooms, LSD, or MDMA. That makes it a lot easier to conduct research on ketamine, and means doctors can use it off label.
So ketamine clinics have been proliferating across the US (and now also the UK) and news of it as a panacea is still lighting up the marquees. Of course it will cost you a pretty penny. Since the treatment is experimental and not approved by the FDA, it's not covered by insurance.
But the ketamine itself is cheap for the clinics. At just 0.1 – .5mg/kg per infusion, generic, medical grade ketamine costs doctors less than a dollar per patient, but of course, they charge you around $400 for the visit. Don't worry, you can get a discount by buying a package (get eight shots in two months for the low price of $3,000!).
"As if the medical industry needed a boon," I mumble through my depressed fog as I walk across town to the clinic to start a new round of ketamine infusions for $400/pop. My brain lost its plasticity, became rigid again this month after learning that my mother is facing bankruptcy as a result of medical debt. The house will be foreclosed on, and my thoughts are darkened with the certainty that I will never have my own home, and will be forever a victim of the rental market, paying my own and my mother's rent to BlackRock til the day we die. I better work harder so I don't lose my job, I think. After the ketamine shot, everything will be okay. For a week or so.
Most clinics offer ketamine in conjunction with therapy, but of course that's extra. Many also offer ketamine infusions as a standalone treatment. The company MindBloom has quickly become a chain, and claims to be making ketamine infusion therapy as affordable as a visit to the psychiatrist.
MindBloom began offering ketamine treatment as telemedicine during the pandemic – sending packages of ketamine through the mail. I suppose the patients insufflated their powdery parcel as they connected with a nurse over Zoom. What could go wrong?
The startup was recently accused of negligence. Apparently it paid for its "low prices" by cutting and underpaying staff, and didn't have enough trained therapists to ensure positive outcomes, among other oversights.
Still, if you're going to use ketamine, any clinic should be safer than street ketamine, because the risk of addiction if you're using it regularly on your own is high.
What is ketamine like?
Mentally it's not for the faint hearted; it's a powerful tranquilizer and the trip is intense, introspective and psychedelic. As a street drug, ketamine can be quite moreish on a low dose so it's very easy to go over on the second line… and then you may end up in a "K-hole", coming around a few hours later with no memory of what happened.
The comedown is spacey and empty, leaving you feeling a bit down.
Ketamine therapy for depression
We've known for at least 20 years that ketamine relieves depression. Since then, several studies have found ketamine therapy to reduce depressive symptoms in patients with treatment resistant depression, or those who have failed to respond to traditional antidepressants.
Ketamine is also promising for those at risk of suicide; it has been found to significantly lower suicide ideation.
Ketamine is also fast-acting – most patients experience near total relief of depressive symptoms within one to 24 hours of treatment. On the down side, the antidepressant effects of ketamine typically wear off within one week to one month, so it's not a cure.
It seems that as a long-term treatment, patients need to receive injections weekly or monthly, though by combining ketamine infusions with psychotherapy their effects may last longer.
Ketamine infusion therapy for PTSD
People who have been through a traumatic event, or repeated or chronic events, can develop PTSD or chronic C-PTSD. Common symptoms include depression, flashbacks, anxiety or panic, and nightmares. However PTSD can also manifest in difficulty concentrating, cognitive impairments, loss of interest and detachment, emotional dysregulation, and reckless behavior.
Since these symptoms are also common in those suffering from neural lesions or traumatic brain injury, a group of researchers theorized that PTSD may also be caused by a lack of synaptic connectivity.
They write:
"It is well established that chronic stress causes neural atrophy and decreases the number of synapses within cortical and limbic circuits implicated in the regulation of mood, cognition, and behavior. Glutamate synapses are the dominant form of synaptic connectivity in these circuits."
So they hypothesized that ketamine could treat PTSD based on how it is thought to treat depression – building the strength of synapses by increasing brain-derived neurotrophic factor (BDNF), the number of AMPA receptors, and the number and strength of dendrites, the branches at the receiving ends of neurons.
Now that theory is being tested. A study just published in the American Journal of Psychiatry found that a two-week course of six ketamine infusions significantly improved symptoms of PTSD, and the effects lasted for nearly a month. Research on humans is still limited, but at least one other study has found similar results. More research has been done on rats, suggesting that ketamine can help us forget bad memories.
Ketamine and OCD
Since glutamate is thought to play a central role in the obsessive thought patterns characteristic of OCD, ketamine has been investigated as a possible treatment. A 2013 study found that treatment with ketamine had rapid and stable results, reducing symptoms of OCD in half of participants for at least one week.
Ketamine and addiction
Ketamine is itself addictive, so it seems an unlikely candidate to treat addiction. However a study from 2019 found that one ketamine treatment plus five weeks of mindfulness-based therapy resolved cocaine addiction in 44% of participants for at least six months, while all of those who received only the therapy (the control group) continued using.
Ketamine for anxiety
Though the effects aren't as pronounced as they are for depression, a few studies have also found ketamine to be somewhat effective in treating anxiety. In one study, ketamine was found to reduce social anxiety but not generalized anxiety compared to placebo.
Generally ketamine is a sedative, however another study found that experiencing anxiety during ketamine infusions for depression was associated with poor outcomes. So the first word of advice to those seeking ketamine treatment for depression might be: relax. Let the experience wash over you.
A second word of advice? If you're having ketamine treatment, take magnesium supplements along with it. Ketamine and magnesium are thought to work in similar ways , and a recent study found that supplementation with magnesium enhances ketamine's antidepressant effects.
How does ketamine work?
As the main excitatory neurotransmitter in the brain, glutamate binds primarily to NMDA receptors. We need glutamate and NMDA receptors, because they are the main pathway for all learning and memory – but if your memories and learned habits are negative or unhealthy, your existing pathways, or thoughts, may need to be temporarily forgotten, those neural circuits weakened or broken.
Moreover, overactivation or "excitability" of NMDA receptors is implicated in chronic stress and anxiety, and can weaken neurons and cause cell death. The result is neural atrophy, a loss of neuroplasticity, and depression.
As an NMDA antagonist, ketamine temporarily blocks glutamate from binding with NMDA receptors, preventing activation of downstream neurons – interrupting, and causing us to temporarily forget those depressive thoughts.
Is having a break from all that we know what allows our brain to reconfigure itself after a ketamine experience? Momentarily forgetting the bad, are we then able to make new connections and create space for more positive thoughts?
Or is it that ketamine enhances neuroplasticity?
Or could it be both?
Neuroplasticity – something lacking in depressed subjects – is the prevailing theory. The blockage of NMDA receptors sets off a series of chemical processes that increase levels BDNF in the brain, a key protein for the growth of new neurons. BDNF levels are stunted in depressed subjects. People with depression also have more glutamate in the brain than healthy subjects, and their NMDA receptors are overactivated.
A healthy brain is plastic. That is to say, its dendrites are strong, with plenty of dendritic spines. Its synapses are dense, making it easier for neurons to connect. BDNF also supports the growth of new neurons.
By increasing BDNF levels, ketamine stimulates deteriorated parts of the brain to grow. The resulting neuroplasticity helps us to learn and form new thoughts.
Blocking NMDA receptors also causes glutamate to activate more AMPA receptors, the other main glutamatergic receptor. In situations of chronic stress, AMPA receptors are underactive and there are fewer of them at synapses. However AMPA receptors are key to synaptic plasticity; they stimulate short-term and long-term potentiation, or the creation of new neural pathways.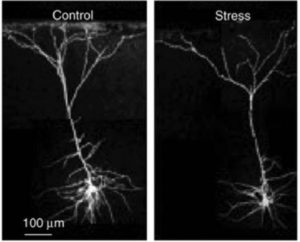 Neuroscientists believe ketamine's antidepressant effect to be achieved by both increasing the number of AMPA receptors and by stimulating BDNF in the brain, fostering the growth of new neurons and dendrites, and strengthening synapses. All of this increases neuroplasticity, or how healthy and flexible our brains are, which is thought to play a key role in the antidepressant effects of all psychedelics.
This is a general overview; the exact mechanism by which ketamine relieves depression is still being investigated.
A recent study discovered that the antidepressant effects of ketamine may be through one of its metabolites, hydroxynorketamine.
Serotonin may also play a role. A 2020 study found that ketamine treatment increased binding with serotonin 1B receptors in the hippocampus of depressed patients.