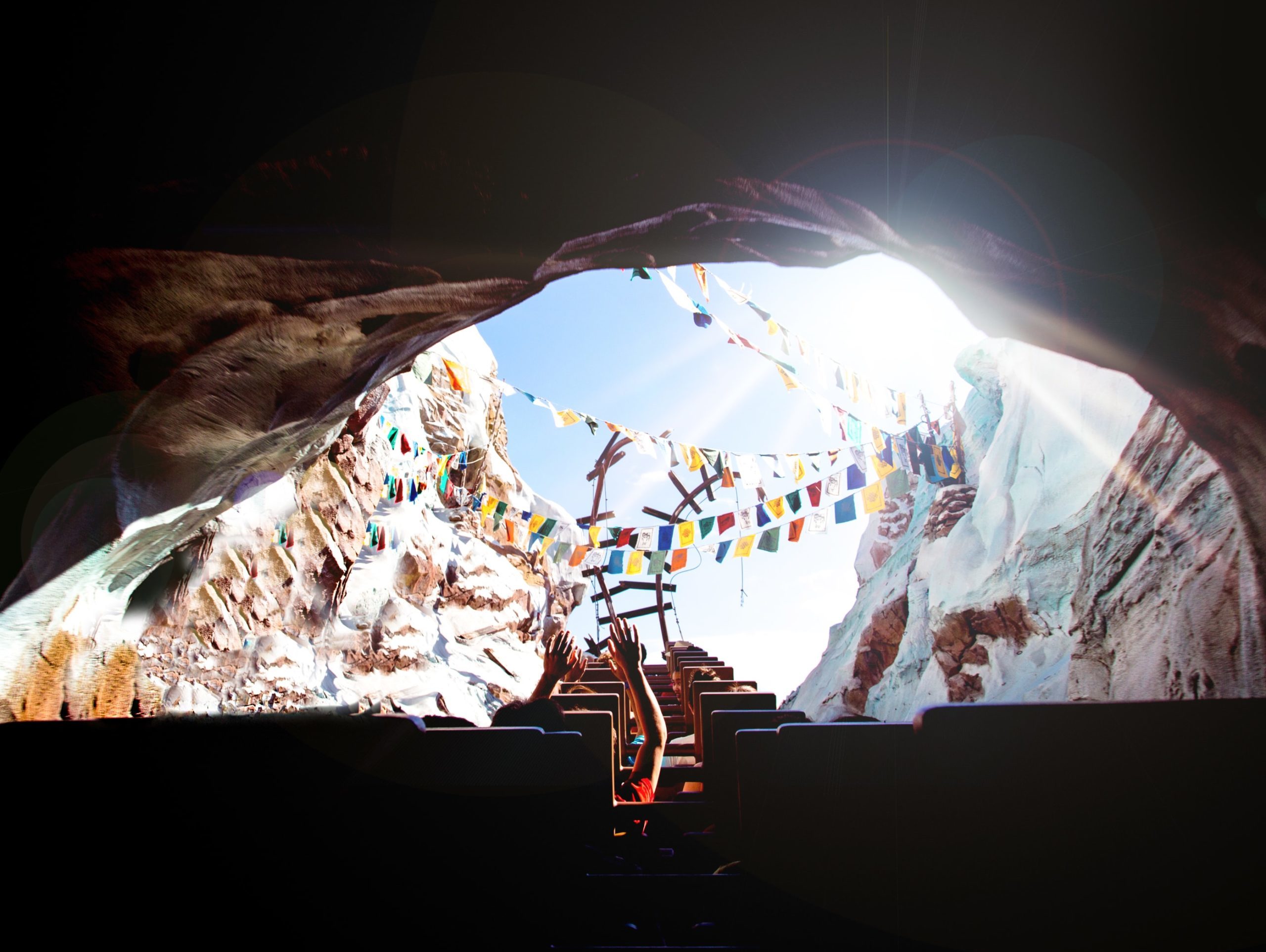 What's it like living with bipolar disorder? Learning to ride the bipolar roller coaster
by Tina Phillips, MSW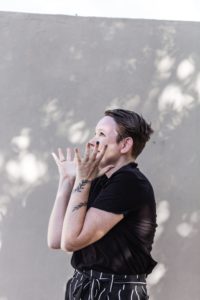 What is bipolar disorder?
Bipolar disorder is a psychiatric condition which causes intense mood swings, often between depression, or low mood, and mania, high mood. Most of us are familiar with depression, but may not be as familiar with mania.
Mania can cause different kinds of behavior including grandiosity or inflated self-esteem, pressured speech or talking fast, racing thoughts or flights of ideas, impulsivity or taking risks that put one in danger, and decreased need for sleep, among some other symptoms.
Some people with bipolar disorder experience paranoia, hallucinations, and delusions, among other psychotic symptoms. Not every person will experience all of these symptoms, but to be diagnosed with bipolar disorder a person must experience at least three of the diagnostic criteria. There are varying symptoms and it can be hard to recognize if one is not aware of how it manifests. It is important to be aware of what bipolar disorder looks like so one can seek diagnosis and treatment or help a loved one in need.

There are several subtypes of bipolar disorder and some consider bipolar disorder to be a spectrum disorder. Bipolar disorder is largely considered a serious psychiatric disorder and around 2.8 percent of the population has it. Bipolar disorder is considered one of the more stigmatized forms of mental illness, making it particularly hard for those who have it to recognize, acknowledge, seek treatment for it, and stick with treatment the rest of their lives in order to manage it.
Types of bipolar disorder
Bipolar I
Bipolar I disorder is a mental illness comprising episodes of mania. Many have both episodes of mania and depression. To receive a Bipolar I diagnosis a person must have a mania last at least a week or be so profound that it requires hospitalization.
Bipolar II
Bipolar II disorder is a type of bipolar disorder where a person experiences depression with episodes of hypomania, which is not a full blown version of mania, but shares some features.
Cyclothymic disorder or cyclothymia
Cyclothymic disorder or cyclothymia encompasses a period of unstable mood in which a person experiences both hypomania and mild depression. This must last for at least two years to meet the criteria and sometimes one can experience leveling off periods of normal mood, but this usually lasts less than eight weeks.
Bipolar disorder, "other specified" and "unspecified"
Bipolar disorder, "other specified" or "unspecified" is when a person doesn't meet the criteria for bipolar I, II, or cyclothymia, but does experience periods of abnormally elevated mood.
What causes bipolar disorder?
Scientists are still studying the cause of bipolar disorder, and it appears there are several complex factors at play. These include genetics, brain structure and chemical makeup, and stress/triggers. While each of these plays a part, there isn't one reason scientists can pinpoint or say every person with bipolar disorder developed it because of something specific. Bipolar disorder is known to run in families, but there is no one gene responsible, and there is no direct connection between one family member to the next. There is some evidence that disruptions in a protein called Akt can lead to brain changes that can contribute to developing bipolar disorder. Also stressful events in our lives can sometimes be a trigger for an underlying condition to express itself. It is most common to see bipolar disorder develop in one's late teens or early 20s. However, some people don't get diagnosed until later years, and unfortunately many experience misdiagnosis, leading to many years of suffering without proper treatment.
What's it like living with bipolar disorder?
I can speak from my own experience of living with bipolar disorder. Diagnosed at age 14, I have lived with bipolar disorder for a little over 25 years, more than half my life. I have Bipolar I, which means I have the most severe type of bipolar disorder. For me this includes manic episodes with psychotic features, such as hallucinations, delusions, paranoia, and complete black outs, in addition to most of the symptoms from the basic diagnostic criteria list.
It always starts out as feeling good, and ends with feeling bad. I develop a lot of energy and creative ideas, I come up with grand projects, I start to believe I have special powers, I start talking fast, I have a decreased need for food and sleep, I talk to complete strangers and become flirty, my inhibitions go away, but then my behavior becomes stranger as time goes on. I end up becoming so irritating to those around me, and I cannot believe it when they say there is something wrong with me. To me I am more than fine, I am great. It adds to my stress when others don't believe what I am saying. My paranoia picks up and then the darkness takes over.
In the early part of my life I had been on and off several different medications trying to find the right medication for me, working with different psychiatrists. I experienced three major manic episodes, and was hospitalized in a psychiatric ward twice. I stabilized on Carbamazepine in my early 20s and have been on it ever since. However I suffer from traumatic memories of those manic episodes even now. I also recently had an aggravation of my symptoms due to life stressors and had to add medication to treat bipolar depression.
Although I am medicated I also experience some depression and a lot of anxiety, which I only recently learned is often a large part of bipolar disorder. Even after this long I am still discovering things about the disorder and how it manifests for me. It's very complex, not every person experiences the exact same symptoms, and it can also shift throughout time. I am starting to look at my emotional patterns and seeing how my mood swings despite being on medication, which is frustrating, but part of the reality with living with bipolar disorder.
I am still learning about what my triggers are, how to manage my bipolar disorder, and what about me is because of my bipolar disorder. Some of the things other people dislike about me are because of my bipolar disorder, and they aren't things that can be medicated away. Things like my sensitivity, intense emotions such as anger, how fast and dramatically my mood can change, my anxiety, my loudness, my sleep schedule/being a night owl, my bluntness, and my bossiness. I have to remind myself that I don't have control over what others think of me, and I need to learn to love myself, even the challenging parts of me.
Many people with bipolar disorder experience isolation and many lose family, friends, jobs, and romantic partners in part due to their bipolar disorder. This can make people feel ashamed for having it and it can lead to further depression. Despite the challenges and heart breaks bipolar disorder can bring to our lives, it's not something we should be ashamed of. There is nothing we did to deserve having it, and there's only so much we can do about it. It takes a lot of work to manage our moods and all the parts of life impacted by our disorder.
Sometimes bipolar disorder is like riding a roller coaster we cannot get off, but that doesn't mean there is nothing we can do to improve the quality of our lives, learn to cope, and find treatments that work for us. There are many other experiences of bipolar disorder, and no two stories are exactly alike.
Bipolar emotions: Intense and sensitive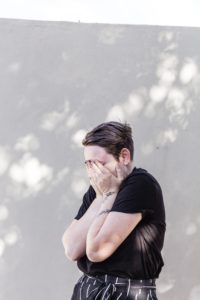 Many people with bipolar disorder are accused of being overly "intense" or "sensitive." In fact, these are common traits and there's not much one can do about this, as this is the person they are. Medications can stabilize moods to some degree, but some traits cannot be medicated away. People need to try to adjust to their loved ones, friends, or co-workers who display sensitivity and emotionality. When people in a persons' life don't try to accept their differences, it can leave a person with bipolar disorder feeling isolated, depressed, anxious, and misunderstood. Often stresses in life and mistreatment can lead to trauma and other disorders.
There are several common co-occurring disorders with bipolar disorder. These include ADHD, OCD, substance abuse disorders, anxiety, and eating disorders. Some of these may come along the same genetic line as bipolar disorder, but also could be triggered by stress in a person's life. Some people use substances to self-medicate, and eating disorders are often a way for people gain control when they feel their lives are out of their control. In addition, suicide attempts and completed suicides are more common in people with bipolar disorder. In fact, "up to 20% of (mostly untreated) bipolar disorder subjects end their life by suicide, and 20–60% of them attempt suicide at least one in their lifetime." Given such alarming rates, it's vitally important we take a look at what can prevent people with bipolar disorder from attempting to take their own lives. Important factors in reducing suicide attempts include early diagnosis, effective treatment, and clinical interventions.
Treatment for bipolar disorder
Medication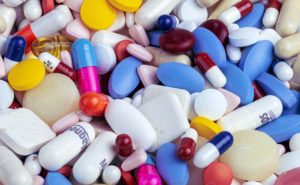 One of the main treatments for bipolar disorder is psychiatric medication. Medication can be very effective in helping to manage symptoms. There are a range of medications that treat mood disorders, mania, psychotic symptoms, anxiety, and depression. Many people with bipolar disorder see a psychiatrist regularly to help manage medications and make adjustments as needed. Some people require multiple medications to effectively manage their symptoms.
Many people with bipolar disorder struggle to take their medications or do not stay on their medications. Reasons behind this vary. Many experience side effects that become intolerable or they don't like how the medication dulls their personality. Some people like the way mania makes them feel and are used to living life with mania, and go off of their medication to gain back what they feel like they lost. Some people start to feel better on their medications, and think they no longer need their medication. However, it's often the medication that is making them feel better and once off the medication they can backslide.
Some people feel the pressure of the stigma of being dependent on medications, or worry about what other people think of them and cave to pressure of wanting to appear "normal." This is ironic because medication actually stabilizes mood and can help people manage their condition, making them more functional. Some people worry being on medication for life will affect their long-term physical health or even shorten their lifespan.
It's important not to judge people for their decision not to take medications because we don't walk in their shoes. Respecting the self-determination of people with mental illness is key. We should work towards research that will develop new therapies that have less side effects. People with bipolar disorder should work closely with their healthcare team to address any concerns and adjust medications as needed.
Therapy
Psychotherapy can also help people manage moods, learn their triggers, develop and practice coping skills, and find creative ways to regulate their mood. Several types of therapy have been shown effective in treating bipolar disorder including Cognitive Behavioral Therapy, Dialectical Behavioral Therapy, Family Focused Therapy, Interpersonal and Social Rhythm Therapy, and Group Psychoeducation. Group therapy also helps some people as they can talk with peers experiencing similar struggles, feel validation, and share social support.
Learning coping skills and having a wellness action recovery plan can really help people navigate the bipolar journey. Different techniques work for different people and so it's important to be open to trying various tools and strategies to find which ones fit best for you. Some people also use apps to manage their symptoms or keep track of their moods.
Finding balance: ways to manage bipolar disorder
There are many ways to manage bipolar disorder outside of traditional methods. These include exercise and other coping mechanisms such as art, journaling, and mindfulness/meditation, among other activities. Other important factors are proper nutrition, getting enough sleep, keeping a schedule/routine, and avoiding drugs and alcohol. Disruptions in these key factors can lead to mood destabilization or lead to medications being less effective.
Furthermore, managing stress and triggers, relaxation and rest, and having social support are very important in managing bipolar disorder. Having places to go and community that is inclusive decreases stigma, gives people hope, and builds skills that help people recover. One such place is a clubhouse for those with mental illness. Putting together the right plan for each individual to successfully manage bipolar disorder may take some trial and error, but it's worth the journey of exploration. It takes a lot of adjustment and readjustment throughout the lifespan to learn to ride the waves of bipolar disorder. It is not an easy life, but it is a life that can be worth living. Seeking help to manage the mood swings and creating a good quality of life through various coping skills and strategies is how we thrive through the ups and downs of life.
Further resources and recommended reading
https://www.dbsalliance.org/support/chapters-and-support-groups/find-a-support-group/
https://www.verywellmind.com/best-online-bipolar-disorder-support-groups-4802211
https://www.nami.org/
https://www.mayoclinic.org/diseases-conditions/bipolar-disorder/diagnosis-treatment/drc-20355961
https://www.nimh.nih.gov/health/statistics/bipolar-disorder.shtml
https://www.psychiatry.org/patients-families/bipolar-disorders/what-are-bipolar-disorders
https://www.rethink.org/advice-and-information/about-mental-illness/learn-more-about-conditions/bipolar-disorder/
https://www.psycom.net/what-i-wish-people-knew-about-bipolar-one-disorder
https://www.helpguide.org/articles/bipolar-disorder/living-with-bipolar-disorder.htm

https://www.helpguide.org/articles/bipolar-disorder/bipolar-disorder-treatment.htm
https://www.helpguide.org/articles/bipolar-disorder/helping-someone-with-bipolar-disorder.HTML