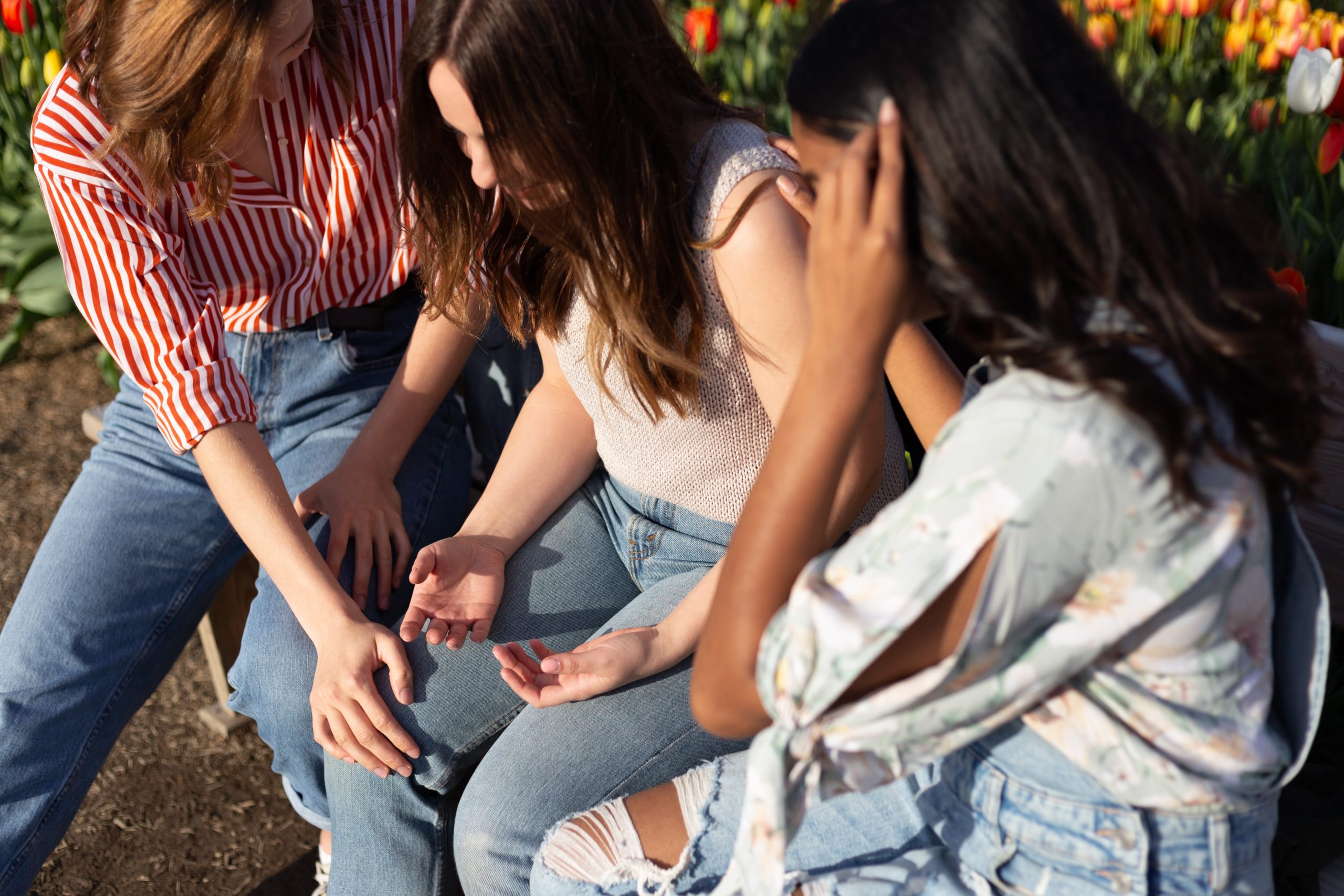 How to talk to a depressed (or even suicidal) friend
(Note: this article won't prepare you to be a trained crisis counselor, so keep crisis hotline numbers, which are listed at the end of this article, handy. however, if a friend comes to you for help, one of the best things you can do is listen. below a crisis counselor tells us how.)
Suicide isn't something most of us want to think about, let alone talk about. However we have to be real: the suicide rate has risen by 33% over the past 20 years, and it's the 10th leading cause of death in the US. Before the pandemic, depression affected over 20% of the population.
The Covid crisis has made things worse for most people. A year later, the CDC now estimates that 40% of the population is struggling with anxiety or depression. Young people are being hit hardest, with a staggering 55-60% of people aged 18-29 experiencing symptoms. There's been a corresponding rise in suicide attempts by children and teenagers.
These are conversations we may need to have at some point with friends and loved ones, uncomfortable as they may be.
So I asked my friend Sam how we should talk to friends that are depressed, or may even be suicidal. Sam's been working at a suicide hotline for the last five years.
Why do people do it?
The first thing I ask Sam is, why do people do it? I try to get him to open up as to some of the common reasons that people make that decision, or make the call to the suicide hotline. After thousands of conversations with suicidal people, he must have some insight.
"Everything you can think of and then some," is his response. He can't comment on any leading causes, nor can he give me any stories. I figure tight-lipped is a trait you'd want in a suicide counselor.
What he can say is, "It's never just one thing, it's always a whole bunch of things."
"It's like a full grocery bag that you just keep piling stuff in, and eventually it breaks. It wasn't that last thing that broke it, it was all of those things."
So there's sometimes a straw that breaks the camel's back, but it's never just that.
And of course, it's subjective.
"People don't kill themselves because of facts," he says, "they kill themselves because of their thoughts and feelings."
I pry a little further, curious if there's a class dynamic, or if he's noticed poverty as a factor.
"There's an incredible diversity of people with access to a telephone," he says. He resassures me that plenty of calls come from people from higher socioeconomic backgrounds. "Mental illness knows no class distinction," he says
It would make sense that the most disadvantaged would have the least access to resources, like a therapist, or even a crisis hotline number, which likely skews his sample.
Anyways, Sam never claimed to be an expert in mental health statistics. So I did a little more research and found that, as usual, things are worse for the poor. Before Covid, both poverty and substance use disorders were found to be positive predictors of first-time suicide ideation. And poverty puts children and teenagers at greater risk of suicide.
So we may after all have to look out for the least among us, in wealth and stature. It also means that younger people may be having to look out an awful lot for each other.
Though according to Sam, many rich people are desperately unhappy, too. Which leaves me wondering, "Who does this world even work for?"
However this also means no one is immune, and depression and suicide can affect anyone's family or social network. And we can all learn something about how to be there for others from crisis hotline workers.
So how should we talk to a depressed friend?
"Listen," Sam says again and again.
"You're not going to solve their problem," he says. "What you can do is help them get through a moment."
Our help shouldn't be their be-all-end-all support system, and nor should we expect ourselves to single-handedly pull them out of their rut. However if we're put in this delicate position, one of the best ways to help is by listening.
Unfortunately we get in our own way a lot. Sam says it's normal for us – even those of us who think of ourselves as good communicators – to want to direct the conversation.
Since we naturally want a positive outcome, it's easy to get distracted by that. However Sam emphasizes the need to keep the focus on the person. We might think that our advice can solve the other person's problems, but it can't, he says.
Put yourself in their shoes. More than anything, that person often needs someone to listen, to feel heard and understood.
Only ask open ended questions. A question that can be answered with a yes or no doesn't encourage people to open up – and it means you're directing the conversation (without even realizing it).
Here are some examples (but you can come up with your own list):
How have you been doing lately?
Why do you think you've been feeling that way?
What happened that makes you think that?
What do you think might help you?
How can I support you?
What do you want to do?
Above all, shut up and listen. We should, "Be cognizant of our own needs becoming impediments, and focus on creating a safe space for people to vent."
What not to do
"Whether or not we have a good intention doesn't matter in how effective we are at communicating," Sam tells me.
If someone tells you they're having suicidal thoughts, try not to freak out on them. This can make things worse. By staying calm, you make it safe for them to open up to you. But even then, we all struggle to communicate and listen.
"A person is not a problem to be solved," Sam says. "It's a process, it's not about solving things."
"We're all bad communicators," he says, "and we all have the same problems when it comes to communication."
Careful! Even when we think we're helping, we unconsciously find ways to try to control the conversation, whether because we feel uncomfortable and we're nervous, because we think we know better, maybe we're too eager to help, or even just eager to get out of the conversation.
"Have great respect for that which you do not know," he says. "Just because you don't understand someone, it doesn't make them confused."
Here are a few communication traps to avoid:
Patronizing

, or treating the person as if they're a sociological category.

Trapping. Or as

king leading questions like, "Have you tried… therapy?" "Have you tried… exercise?"

Minimizing

the persons concerns. We might think it would help to reframe what seems like a difficult problem as "not that bad" or that it "could be worse", but this can also make a person feel dismissed and unheard.

Anticipating

– or finishing another's sentences or thoughts for them.

And there's

scoreboarding

, which is focusing on making your points instead of listening out of some need to be right.
How do you know if someone is depressed or suicidal?
"It's often intuitive," he says. "Look for clues, like has their behavior changed, are they taking care of themselves?"
Because so many people are isolated these days, it can be difficult to know who's in trouble. It's good to check in with friends you think might be vulnerable or having a hard time. And if you think someone you know is seriously depressed and might harm themselves, don't ignore it.
Don't avoid the person, or act like everything is okay. "Depressed people are very observant," Sam says, and they'll usually notice if people are acting differently around them. So if it's the elephant in the room, don't be afraid to say that you notice it.
"They know it makes people uncomfortable, because it forces them to consider something that most people would prefer not to think about," he says. So a lot of people who are suffering with suicidal thoughts may not bring them up because they think it will make people uneasy.
On the other hand, there's a certain finesse involved. If your friend is depressed and you want to create a safe space where they can open up to you, maybe don't just come out and say, "Hey buddy you seem really depressed lately wanna talk about it?"
Try to avoid judgmental language. Obviously if they're hinting at it, or otherwise confided in you, they've opened up a door that makes it easier to communicate with them about serious issues.
If they're more secretive, or not a close friend, you'll have to use your best judgment to determine if and how to bring these issues up with them.
Sam suggests "tip-toeing your way into the conversation," as you would into a pool, for instance by bringing up changes in their behavior.
For example, you might "tip-toe" your way in by asking something like, "I noticed you haven't been leaving your room much, is everything okay?" or "You've been quiet lately, is something on your mind?"
Even if they say they're okay, if they're clearly not, you can leave your proverbial door open for them to chat with you. Make sure they know that they can text or call you if they need anything or just want to talk. Or invite them out for a coffee just to talk about life.
On the other hand, if someone is practically begging for help, pay attention.
"Take people seriously if they express or hint that they'd like to kill themselves," Sam says. "Whether or not you think they'll go through with it, it's a call for help and a sign of something being seriously wrong."
However, before diving (or tip-toeing) into a conversation, first ask yourself "Do I really want to get into this?" Because if you're not willing to sit down and really listen, maybe you shouldn't be the one having that conversation. If not, hotline numbers are below.
Remember, the golden rule: listen. And empathy helps. That whole "do unto others" bit.
However if it becomes too much for you, or you don't feel like you're helping, get them to talk to a mental health worker or crisis counselor. Even calling a suicide hotline with them might help them overcome anxiety about making a call that could be the first step in getting help.
Just being there
There are other ways of supporting your depressed friends. Remember, they're likely feeling alone, so just spending time with them or watching a movie (or chatting with them online or on Zoom) can make a big difference.
"Just being there has value," says Sam. "We're social creatures."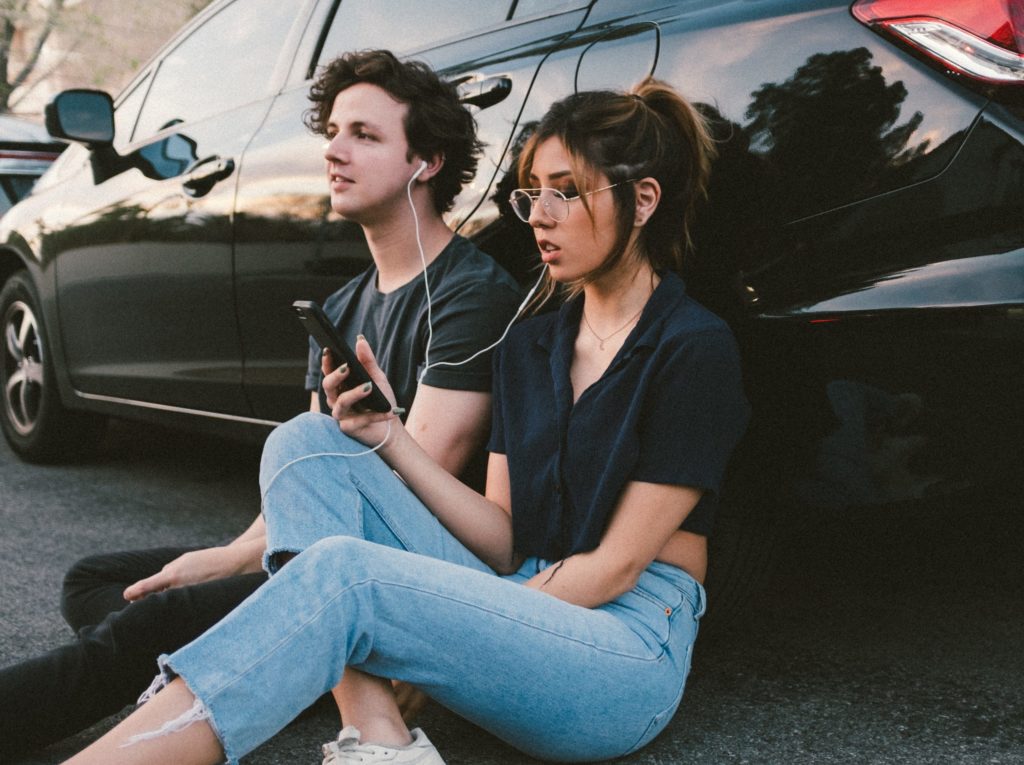 Sam adds that it may be tempting to want to hear a "thank you" at the end of the conversation. But people in distress are often so preoccupied by their problems they can't think beyond them.
"So sometimes you won't get a thank you and that's fine. Just being there listening – especially if they feel like they were heard," can save someone else's life, or at least get them through a moment.
If you or someone you know may be considering suicide, contact the National Suicide Prevention Lifeline at 1-800-273-8255 (en español: 1-888-628-9454; deaf and hard of hearing: dial 711, then 1-800-273-8255) or the Crisis Text Line by texting HOME to 741741. You can also find resources at the Samaritans website.